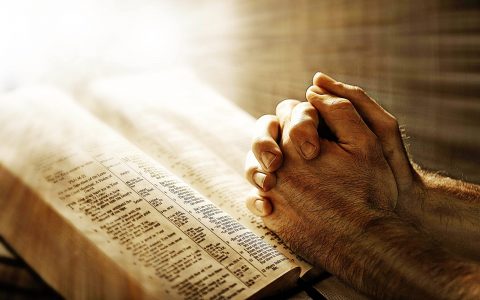 1 John 5:14 ~ This is the confidence we have in approaching God: that if we ask anything according to his will, he hears us.
Each week in our worship service we take the time to share our thanks to God and our burdens.  
The following is our ongoing prayer list:    Thanks to all for your prayers! 
There is also a special time of prayer before Sabbath School each week as well as 6pm on Wednesdays before Mid-week Study.    Join Carolee & Joni for these special prayer times.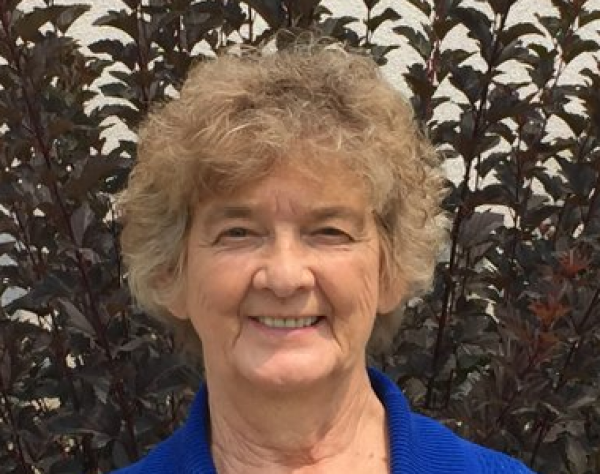 Carolee Ayala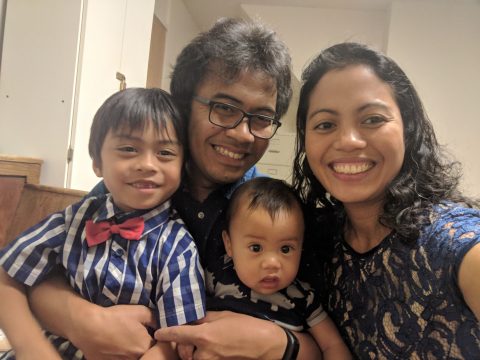 Joni & Ping Digaum with J.D. & J.C.
November 10
Dave - We got an envelope with a Winco gift card.  Thanks to whoever gave it to us!  There are good Godly friends!.
There were some things that happened lately and I've been stressed out.  God is in charge and I shouldn't worry.  I need to put full trust in the Lord.
Louise - A lady in my building wants Bible studies.  Please pray for her.  Linda, and I would ask the Lord to give m e back my hearing.
Sue - The fires in California are major.  There are those that all their family has lost their homes.
Carolee - Pray for the firemen and that they get the fire out.
  Also pray for Dennis for things to go better.
Brian - Glad to have Pastor and Susan back.  
I have tried to take to heart what Pastor Damon said about constantly walking with the Lord.
I have taken devotionals to work with me and connect with God during the middle of the day.
There are guys at work that have seen this and want to learn as well.
We need to share His love.
This has made a big difference!
Pamela - Thankful for my mom.  She is 77 today!
Patti - Emily lost her Brown Dog which is very dear to her.   (It was found Sabbath afternoon!)
Bert - The SDA hospital and church  in Paradise was burned.  
Don - The doctors said that my accident in the spring would take 6-8 months to get better.  Then they would reevaluate me.  I have been back to normal after only 2 months!  I have a lot to be thankful for!
Peggy is better but getting a bug of some kind.
Josie - My daughter Jolene had one of her kids fall into a ditch.  She was able to save them, but hurt her knee and can't walk
Dave - My niece lives in Paradise also. She is safe.
Jean - Please pray for my niece who had hip surgery.  She lives in CA
Letisha - I have family that lost homes in Paradise also.  The hospital and academy were both burned some.
November 3
Betty - I haven't been here for awhile.  Got a book in the mail that I have been enjoying. Thanks you!
Vickie - I will have my second knee replacement on the 15th.  Thanks for your pryaers.
Pamela - Jamie Alwes' mom went to the hospital with an embolism and a colon tumor.
Brian - Thankful Alexa is visiting and her friend Cody
Havilah - I'm thankful for the party tonight!
Bert - Fran Cross will be having surgery on the 6th.  She has been in agony.
       Ruth Leslie has been in pain also and will have some biopsies on the 13th.  She will have surgery on the 16th
David - Please pray for me.  I have a torn rotator cuff and will see the surgeon to get it fixed.
Louise - A lady in my building came to ask about Bible prophecy and wants to study.  Pray for that and pray for my hearing.  I feel very isolated.
David - Praise that my sister had surgery and it went well.
Roger - God answers prayers.  We will be praying for you.  We love everyone.  This is our last Sabbath until April.
Ann - Pray for my husband's pain.
Nancy - I will have surgery on my eye this week.  Pray it goes well.
   Found out I have a sister I didn't know I had.  But she has brain cancer and pray I can meet her before it's too late.
Jim - Thanks for your prayers for Sheila's son, Brian.  He is not talking to us, but left us with a bunch of mess.  We have found a buyer for the house though.
Paulo - Please pray for my dad